To become a member, please read the requirments below, then set up a tour of our facility.
List of requirements in order to complete BAKR membership:
Tour with BAKR management (Book a tour here)
Refundable Security Deposit
Business License
Approved Health Permit*
Certificate of Liability Insurance
Copies of Food Safety Certification (at least 1 Manager Certificate) for all staff
Signed Contract
Orientation
(*You will acquire our signature for your application after the security deposit is provided)
There are no annual fees or long term commitments.
All requirements will be explained during a tour.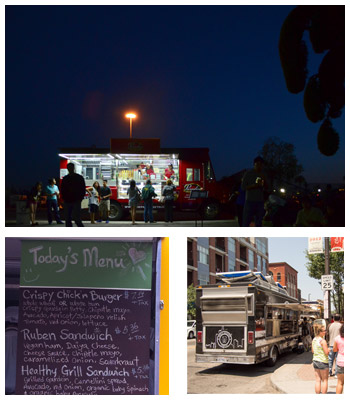 Rates:
Please contact us to find out current rates.
10 minimum hours per month
20 minimum hours per month
40+ hours per month
Full service – includes dedicated parking space with electrical hook up, waste disposal, grey water disposal, and ice/water fill up.
Partial services – all services listed above minus a dedicated parking space.
Our facility has cooler, freezer and dry storage space available for rent monthly.
Office and warehouse space is also available.
Any special requests may be discussed with BAKR management.
Please note: We do NOT have food trucks or commercial-grade cooking equipment for rent.